Scope
This 3-day course aims to prepare fire officers, emergency response commanders and their crews to deal with incidents involving various types of materials that are considered hazardous to either humans, animals or the environment.

The challenge in dealing with such incidents, without further endangering emergency responders, the general public and/ or the environment, requires a great deal of skills and knowledge among those handling it.
SITC is proud to be one of the very few training entities in the kingdom to provide such skills and knowledge to its clients through this course.
Workshop contents:
Introduction to Haz-Mat
Main Haz-Mat Categories
Haz-Mat hazards
Response Requirements

Initial Response
Hot-Zone Operations
Warm Zone Activities
Decontamination
Recovery

Response Challenges
Haz-Mat incident scenarios
Summary
Who should attend
Fire department heads and operations officers
Emergency response directors
Fire chiefs and their deputies
Crew commanders
Enroll Now
A LEADER IN Fire and safety management
At SITC, From individuals gaining professional qualifications by attending our training courses to companies implementing global, enterprise-wide compliance programs, we have a range of services that can help you.
SITC Technical Manager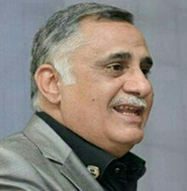 A Fire and Rescue Specialist holding a Bachelor degree in Technical Sciences from King Faisal Air Academy and more than 40 diplomas and certificates from both the united states and the united kingdom most prestigious fire training centers... Read More