training programs we offer
The Intermediate Incident Command (ICS 300) is a three-day course providing you tools to better manage an emergent incident or planned event. This course is both fully NIMS compliant while, upon request, tailored to your organizations, agency, business, or unit's needs.

Read More

This two week course is aimed to prepare and to further enhance fire officers knowledge of the strategies and tactics that need to be implemented at various fire scenarios occurring at different structures to include single and multiple dwellings, high rises, commercial and mixed-use structures.

Read More

This 3-day course aims to prepare fire officers and their crews to deal with fires at high rises where the challenge of large spaces, large number of people and the vertical fire spread makes such incidents a very challenging one.

Read More
A 5-day Crises Preparedness and Management Course aims to develop and further enhance the knowledge and management skills of those involved in the preparation, response, mitigation and management of various types of disasters, both natural and Man-Made, that might occur in parts of the kingdom of Saudi Arabia.

Read More

A 3-day course targeting fire service management personnel responsible for the provision of fire, rescue and Haz-Mat response services at industrial facilities.

Read More

This three - day course aims to cover the different strategies and tactics used in responding to emergencies involving aircrafts of various types and functions.

Read More
A LEADER IN FIRE AND SAFETY MANAGEMENT
At SITC, From individuals gaining professional qualifications by attending our Professions training courses to companies implementing global, 0enterprise-wide compliance programs, we have a range of services that can help you.
Our Objectives
Stay up to date with the most recent and relevant information in the field of Fire and Safety Management.
Partner with some of the most respected international training and research entities.
Provide our local communities, industries and the public in general, with the most recent skills and knowledge in the field of Fire and Safety Management.
Establish healthy relationships with all potential partners both in government and private sectors.
Our Vision
To be the recognized leader in emergency response management and technical fire safety training within GCC and MENA.
Our Mission
Provide quality emergency response and management training for fire service leadership and fire safety technical training for fire safety professionals that meets recognized industry standards.
SITC Technical Manager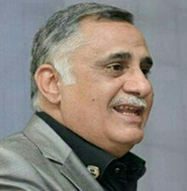 A Fire and Rescue Specialist holding a Bachelor degree in Technical Sciences from King Faisal Air Academy and more than 40 diplomas and certificates from both the united states and the united kingdom most prestigious fire training centers... Read More